For puzzle hints and solutions, see Bunker (Walkthrough).
The Bunker is an area in The Witness. This area revolves around colored squares. It's a cliffside structure at the base of the mountain in The Witness, right past where you first locate the boat. Its entrance is near what appears to be a long, yellow streak of paint that has stained the cliff. On the outside it looks like a traditional cement military bunker, but on the inside it houses a number of plants, flowers, and fruits/vegetables, resembling a greenhouse or a botanical research facility.
The puzzles inside the Bunker are all about color. This area may be impossible for people with different types of colorblindness, so keep that in mind moving forward. You'll be able to find hints and all the puzzle solutions for this area below.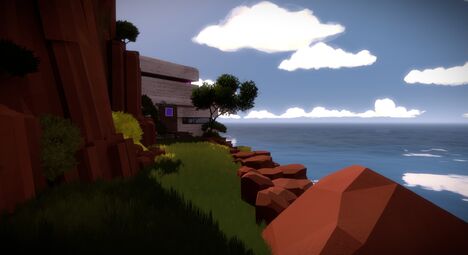 Before you begin, you should know...
[
]
Puzzle Types Present
[
]
Multicolored squares
Environmental clues
Head over to our Puzzle Types page for everything you need to know about the various puzzle rules in The Witness.
What areas should you do first?
[
]
Greenhouse
[
]
Elevator
[
]
Upon reaching the top level of the elevator, the area's laser can be activated.
Audio Logs
[
]
Hidden Floor
[
]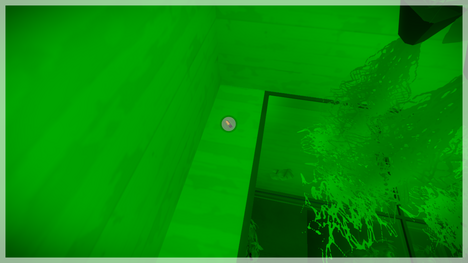 Enter the greenhouse and head to the elevator. Your objective is the floor with green light you can't normally access because of the broken wire: to reach it, make the elevator move so that it must cross that floor, and quickly move to the floor while the elevator is passing it (don't worry, the elevator will stop at the floor, even if it normally can't). The tape is on one of the corners.