When playing The Witness, it can sometimes be helpful to draw out different solutions before committing, especially if the game makes it difficult to see the entire puzzle on the screen at once (or a clue is located elsewhere).
Here are a few different sized templates that can be used for square puzzles. The dashed circles around the edges can be drawn in to mark where the start and end points are. The dashed lines within the puzzle can be drawn in if the puzzle has breaks or blocks.
Given the wide variety of puzzle modifiers (squares, stars, etc) that can appear within each block , there are no drawing guides for those. These can be drawn in by hand in the space provided.
Each template is formatted to fit on an 8 x 11 1/2 page. A PNG version is shown as a preview for each but the PDF should be downloaded for the highest quality.
Small Template
3x3 blocks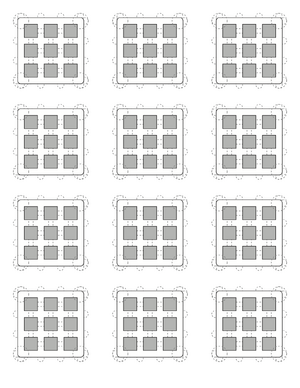 Download PDF: File:Witness Template S.pdf
Medium Template
4x4 blocks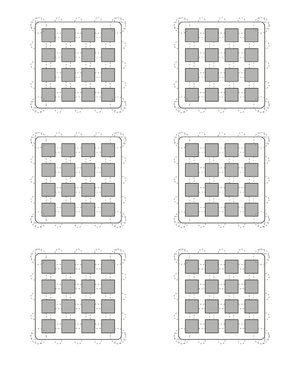 Download PDF: File:Witness Template M.pdf
Large Template
5x5 blocks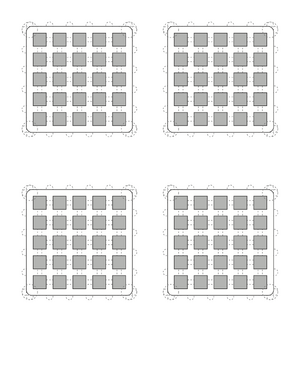 Download PDF: File:Witness Template L.pdf
Extra Large Template
6x6 blocks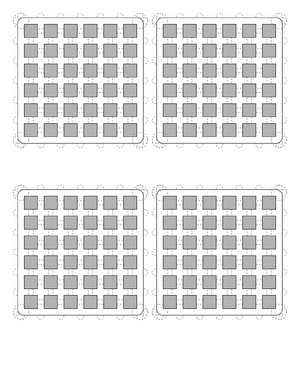 Download PDF: File:Witness Template XL.pdf