For puzzle hints and solutions, see Quarry (Walkthrough).
The Quarry is an area in The Witness. The Quarry and neighboring logging facility make up a large area between the Shady Trees forest and the Desert Ruins. It introduces what many players consider one of the most challenging Puzzle Types in The Witness, jacks.
Activating the laser in this area requires you to go between the Quarry and the logging facility nearby, so we've included both here as a singular location. If you need more help learning the rule in this area, refer to the Puzzle Types page.
Before you begin, you should know...
[
]
Puzzle Types present
[
]
Upside-down Y / Elimination mark
Black and white squares
Multicolored squares
Hexagon dots
Tetris blocks
Stars
Head over to our Puzzle Types page for everything you need to know about the various puzzle rules in The Witness.
What areas should you do first?
[
]
Concrete Factory
[
]
Completing the concrete factory requires knowledge of hexagons and squares.
Wood Factory
[
]
Completing the wood factory requires knowledge of stars and blocks.
Completing both the concrete factory and the wood factory will allow the area's laser to be activated.
Discarded Panels
[
]
Roof
[
]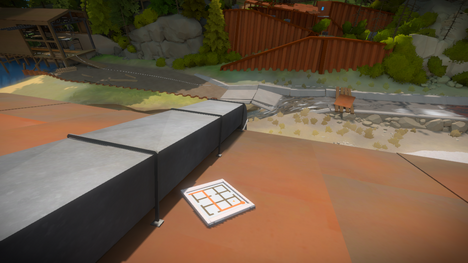 There is a discarded panel at the roof of the Quarry. From the desert head to the top of the elevator at the quarry, take the stairs on the right side and then the stairs on the left (just before the stairway down to the inside of the quarry). On top of the roof walk past the ventilation pipe where you find the discarded panel.
Audio Logs
[
]
Upper Level
[
]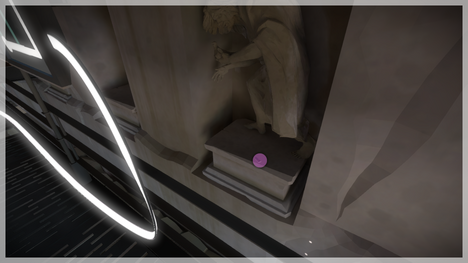 Go inside the main building of the quarry, and get to the elevated scaffolding. Look at the statue closest to the stairs heading down, more specifically to its pedestal. You'll find another tape there.
Transcript
[
]
What is divine in man is elusive and impalpable,
and he is easily tempted to embody it in a concrete form –

a church, a country, a social system, a leader –
so that he may realize it with less effort
and serve it with more profit.

Yet the attempt to externalize the kingdom of heaven
in a temporal shape must end in disaster.

It cannot be created by charters or constitutions
nor established by arms.

Those who seek for it alone will reach it together,
and those who seek it in company will perish by themselves.

Hugh Kingsmill, 1944