For puzzle hints and solutions, see Town (Walkthrough).
The Town is an area in The Witness. This area combines elements of all the other areas of the game. The Town is the culmination of all the puzzle skills you've picked up in the other areas. Your central focus is the tallest building in the middle -- which is locked by multiple doors. In addition to some very abstract puzzle panels, you'll also find quite a few Environmental Puzzles. Look at the Town Obelisk page to find them all.
Before you begin The Town, you should know...

[

]
Puzzle types present


[

]
Hexagon dots
Symmetry
Black and white squares
Multicolored squares
Tetris blocks
Stars
Upside-down Y / Elimination marks
Environmental clues
What areas should you do first?


[

]
This area has puzzles related to every single area in the game, excluding the mountain, but including areas like the orchard, who has no laser. Leave the Town for last place.
Discarded Panels
[
]
Shipping Container
[
]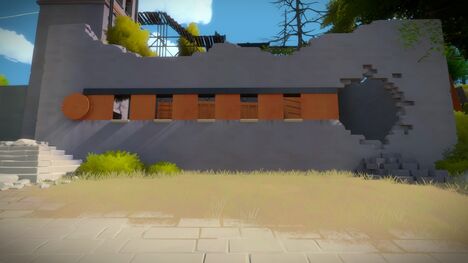 Inside this building is a shipping container, which is locked with a panel puzzle.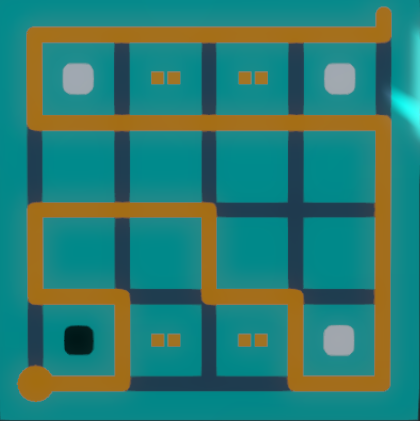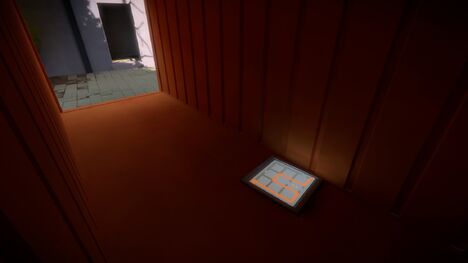 Unlocking the shipping container reveals this discarded panel inside.
Chimney
[
]
The shippin container isn't the only place in the Town that contains a discarded panel.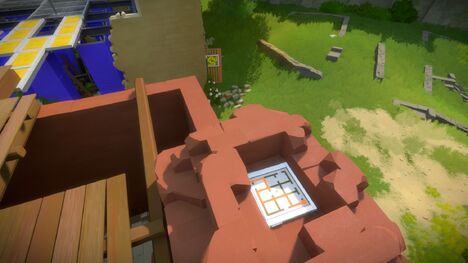 Solve the blue walkthrough maze area to drop down the stairs, head up to the roof, and then solve the sliding bridge puzzle to find this discarded panel in the chimney of the neighboring building 
Audio Logs
[
]
Obelisk


[

]
In the Town, you can find an audio log by the Town Obelisk. This obelisk might be a bit hard to find because it is surrounded by a dark grey wall, but if you're near the harbor and walk up to the Town looking for this you'll find it in no time. Check behind the obelisk in the grass to get your tape.
Bell Tower


[

]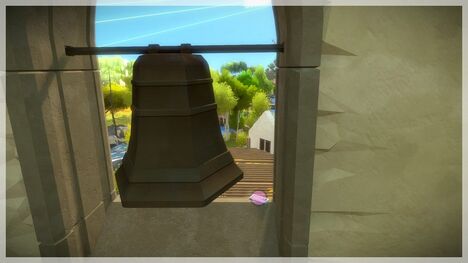 In the Town, enter the ruined, light brown building. Go up the staircase on one of its sides until you reach the top. You'll see a bell there, examine it to see a nearby tape.
Church (1)


[

]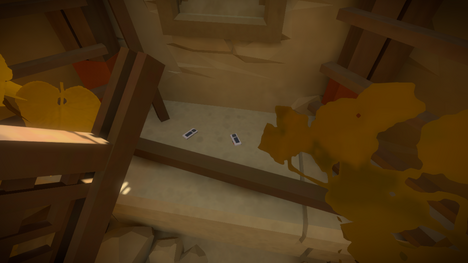 In the Town, enter the ruined, light brown building. Near the puzzle similar to those from the monastery, under a window, you'll find
Church (2)


[

]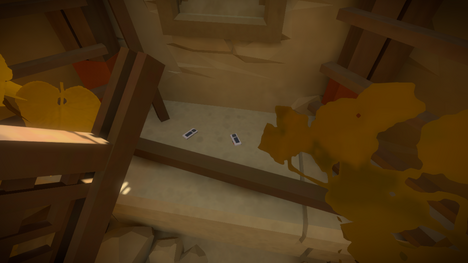 ...not one, but two tapes!
Reflective Panel


[

]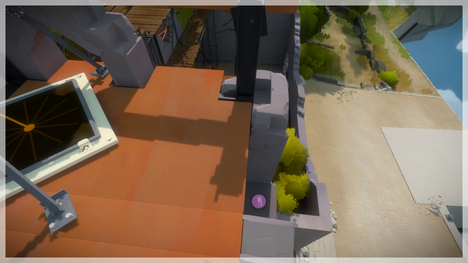 In the Town, head to the building which has on its top that reflective panel able to redirect the desert laser. Look down where facing the side overlooking the dock to find another tape.