Windmill
The Windmill is located to the direct east of the Orchard. Solving the puzzle leads into a Secret A/V Room where you can unlock various videos.
When entering the Windmill, the second tile puzzle will have two solutions. The solution below activates the Windmill.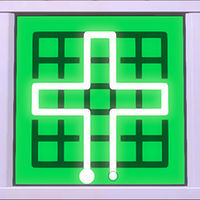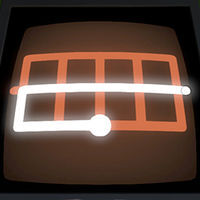 There are FOUR puzzles inside the A/V Room (not including the A/V tiles). One at the entrance, one at the left side, and two at the back of the A/V Room (unlocking these two reveals a passage which leads to the docks)




There are SIX tiles in front of the A/V projector room. The solutions for each video are found in metal briefcases hidden in secret rooms throughout the island. Use the tile solution inside the briefcase at the A/V Room to unlock a special video. Click on each tile to view what videos are unlocked for each solution.
Between the Town, Lake, and Orchard is a Windmill. Gain access to it and start descending into it and you'll get to a bottom floor with a hexagon shaped hallway. Walk around the this hallway until you find the discarded panel on the ground.